Welcoming Mr. Akihiro Hoashi, Managing Director of Kuraray India at our secretariat
July 24, 2023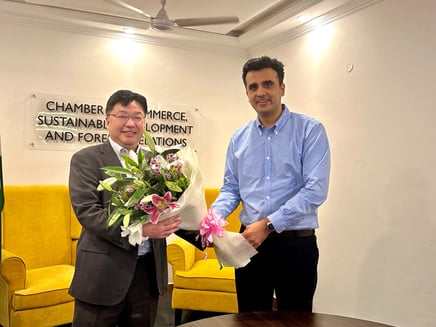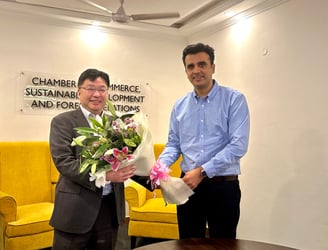 President & CEO of ChamberINDIA Mr. Abhinav Balyan welcomed Mr. Akihiro Hoashi, Managing Director of Kuraray India at the chamber's secretariat.
Kuraray is a Japanese multinational chemical conglomerate with a rich legacy of 97 years and a robust market capitalization of more than 488.29 billion JPY.
Their innovative solutions have made significant contributions to a wide array of sectors, including textiles, electronics, automobiles, construction, plastics, pharmaceuticals, water purification, 3D printing, packaging, oil and gas, among others.
Our industry partners joined us in welcoming Mr. Hoashi and exploring potential collaborations. At ChamberINDIA, we take pride in facilitating high-quality business matchmaking services for our partners.