Sustainable Trade in India
BLOGSINDEX 3
What is sustainable trade?
Sustainable trade is where a country and its citizens are provided with adequate, fair, predictable, and inclusive access to the benefits of trade, and investment, within the country as well cross-border trade.By 2050, India is expected to have 1.668 billion people, which will require more resources to provide for and sustain the population. In order to achieve sustainable trade, it is necessary to think beyond traditional modes of business and evaluate how technological advancements can be used to fulfill India's growing demand for goods and services along with trade expansion.
Financial and Digital literacy along with good educational infrastructure and universal access to basic primary healthcare will be needed to cultivate the human resource of the country. The digital world like Apps, marketplaces, and mobile payments are helping to transform the Indian economy, bringing in significant new investment and opportunities. The digital ecosystems have been instrumental in the development of sustainable trade, which is a key element of India's plans for "inclusive growth"; "Sabka Saath Sabka Vikas".
What makes trade sustainable?
Sustainable trade is a cornerstone of economic growth that encourages responsible practices and long-term success. Factors such as reducing costs, preserving natural resources, creating jobs with equal opportunities, and protecting the environment are essential to ensure the viability and sustainability of the trade. Additionally, providing access to financial services and improved infrastructure can enable sustainable trade. In this way, businesses can contribute to increased efficiency and productivity in their operations, boosting profitability and promoting fair wages for workers across all countries involved. In short, Sustainable Trade is involve trade and investment practices that are economically, socially, and environmentally beneficial for society.
How can sustainable trade help India?
Sustainable trade has the potential to profoundly benefit India in a variety of ways. India is home to one of the largest populations, Sustainable trade when practiced along with lines of Make in India and Digital India will strengthen the Indian economy through the creation of jobs, and increased businesses and investment in the market. It will aid our society to become socially and economically equitable. Through initiatives such as green practices, clean energy investments, equal opportunities, and ethical production standards, India will be able to fulfill The 2030 Agenda for Sustainable Development, adopted by all United Nations Member States in 2015, which aims for peace and prosperity for people and the planet, now and into the future.
How to promote sustainable trade in India?
To promote Sustainable Trade in the Indian market, we need the enthusiastic participation of all the stakeholders involved i.e. businessmen, government, and the general public. The Government of India can play a catalyzing role by providing incentives and support to businesses to adopt green practices, invest in green practices and solutions, and adhere to ethical production standards. Additionally, they should prioritize improving infrastructure and access to financial services across all areas of the country, as well as increase education and awareness campaigns to promote sustainable business models among local communities. Jan Andolan to promote sustainable trade will not only create awareness among the common masses but will also impose a moral obligation on the corporate houses.
Furthermore, the government could consider implementing policies that incentivize the shift towards environmentally-sustainable supply chains and strengthen cross-border collaboration between countries involved in international trade. Through such measures, India will not only create a thriving prosperous sustainable economy but can also lead other nations on the global stage.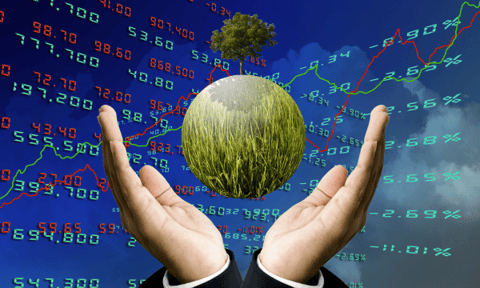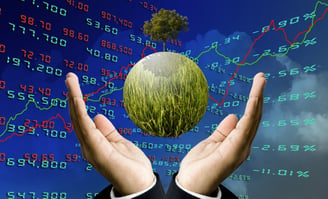 Aryan
My name is Aryan and I'm an 8th-grade student from New Delhi, India. I'm really interested in science and technology, and I love learning about new discoveries and innovations in fields like physics, chemistry, and engineering. In my free time, I like to play video games, read books, and spend time with my family. I'm excited to be contributing to the blog of India's best chamber of commerce – Chamber India.