Sustainable development
BLOGSINDEX 3
What is sustainable development? What are the key factors of sustainable development?
"Sustainable development is a development that meets the needs of the present, without compromising the ability of future generations to meet their own needs."
Let's discuss, not just the major factors, but also the key concepts upon which sustainable development is based.
Sustainable development is an idea that has been gaining traction in recent decades, as it becomes increasingly clear that the current trajectory of economic growth and environmental exploitation cannot continue. It seeks to balance ecological preservation with economic expansion, such that future generations can benefit from our actions without suffering the consequences.
Sustainable development has three core dimensions: the environment, economy, and society.
It seeks to create a balance between these aspects while preserving natural resources and providing economic opportunity for future generations. The idea is that by taking into account social equity and environmental protection, in addition to economic growth, we can ensure a more sustainable future. To achieve this goal, there are certain key concepts that should be taken into consideration, such as ecological preservation, renewable energy sources, resource conservation, and circular economies. By embracing these principles, societies can move towards sustainable practices that will benefit all.
Economic development involves strategies designed to create jobs, increase incomes, reduce poverty and encourage efficient use of resources. Social equity entails access to education, healthcare, and other public services for all people regardless of gender, race, or class. Environmental protection involves practices like reforestation and conservation of natural resources, minimizing pollution, and using renewable energy sources instead of polluting fossil fuels. By considering these three factors together, sustainable development strives to bring about a healthier, more equitable world.
Sustainable development is essential to ensure the long-term health and prosperity of India. It involves finding a balance between economic growth, social equity, and environmental protection in order to promote sustainable use of resources. To achieve this, economic policies should focus on creating high-quality jobs, raising wages, and increasing access to basic services for all people regardless of gender, race, or class. In addition, efforts must be made to conserve natural resources, reduce pollution, and invest in renewable energy sources. By pursuing such strategies, India can create an equitable and prosperous future that respects its environment.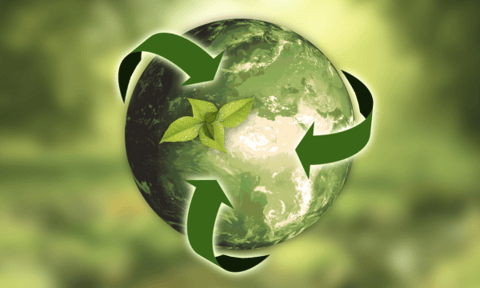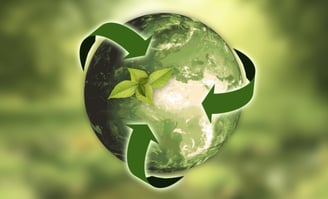 Riya
Hi, my name is Riya and I'm a 7th-grade student at Kanya Vidyalaya. My favorite subject in school is English, and I love writing stories and essays. I'm also really interested in environmental issues and sustainability, and I enjoy learning about ways to help protect our planet. In my free time, I like to read, draw, and play basketball. I'm excited to be sharing my thoughts and ideas on Chamber India's blog and contributing to important conversations about business and commerce in India.