Solidifying India-Ghana partnership with Mr. Ernest Nana Adjei, Minister Counsellor
Jan 30, 2023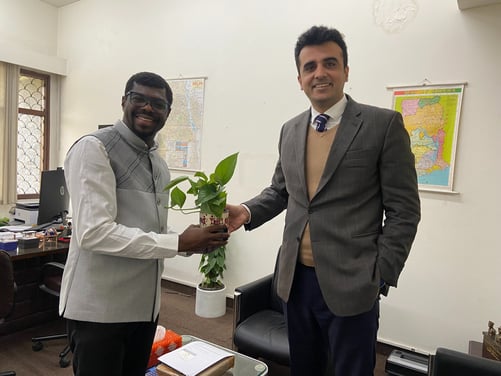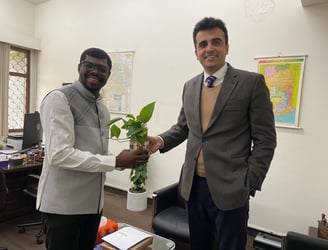 President of Chamber India Mr. Abhinav Balyan called on Mr. Ernest Nana Adjei, Minister Counsellor at the High Commission of Ghana.
India and Ghana has established a robust economic partnership, with India becoming one of Ghana's largest trade partners in recent years.
Recent MOUs signed between India and Ghana:
1) Inter-Governmental Agreement on Cooperation in the Peaceful Uses of Nuclear Energy.
2) MoU for Cooperation between the Global Center for Nuclear Energy Partnership, India and the Ghana Atomic Energy Commission (GAEC).
3) MoU between IOC and Ghana National Petroleum Authority.
4) MoU between Government of Ghana and TCIL (for MEA).
5) MoU on Cooperation between FSI & MOFA.