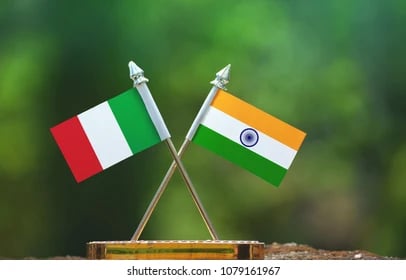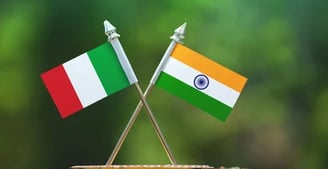 India and Italy are ancient civilizations but young states. Peoples of these two ancient civilizations have known, interacted and traded with each other for over 2000 years. Political relations between India and Italy were established in 1947. The two countries enjoy cordial relationship.
Italy is among India's top 5 trading partners in the EU. Main items of Indian exports to Italy are ready-made garments, leather, iron ore, motor vehicles, textiles, chemicals, gems & jewelry. Main items of import from Italy are general and special purpose machinery, machine tools, metallurgical products, and engineering items. Italy ranks 18th in FDI inflows in India during April 2000 to December 2020 with FDI inflow of US $ 3.02 billion during this period.
The Indian community in Italy (estimated at 2.5 lakhs including PIOs) is the third largest community of Indians in Europe. According to official Italian data, there are 1.62 lakhs legal Indian migrants as on Jan 2019 accounting 4.4% of the non-EU citizens and 5th largest foreign community in Italy.