Progressive Farmers Council
Shri. Kanwal Singh Chauhan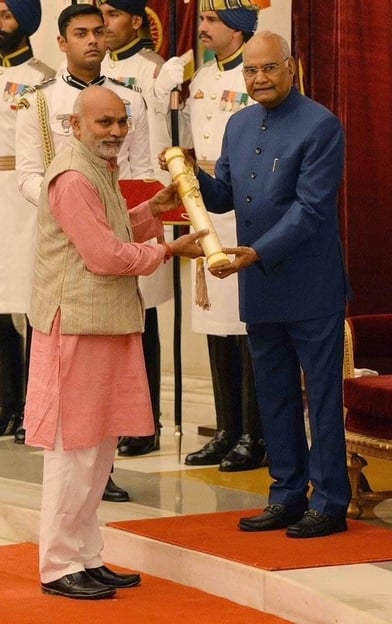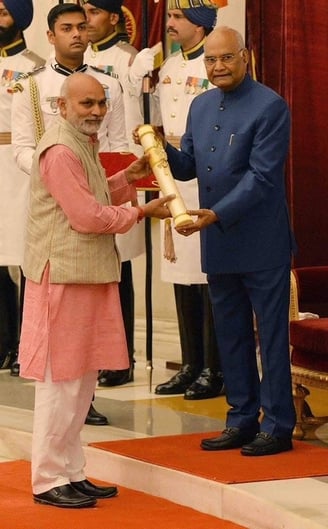 Shri Kanwal Singh Chauhan is farmer entrepreneur from Atema Village, Sonipat District of Haryana. He started farming at the age of 15 years after untimely demise of his Father in 1978. He was a debt ridden farmer and in pursuit of increasing farm income, be adopted various innovative and new technologies in his farming system. He established Integrated Farming System which includes crop diversification, processing and value addition, marketing, crop residue management and skill development of farmers.
Born on May 4, 1962, Shri Chauhan has received M.A. degree in sociology and LLB from CCS University Meerut. In 1907, he started baby corn cultivation in his fields which provided more remuneration than rice and wheat crops combined together. Other farmers in his area followed him and started baby corn and sweet com cultivation. In 2000, he also started vermin compost unit, apiculture and mushroom farming. Apart from this, he also cultivated Broccoli, Drum stick, Asparagus, Gherkin and other high value crops. In 2001, be established the Gulab Fruit Vegetable Growers and Marketing Cooperative Society for marketing of vegetables of farmers to various processing unit and value chains.
In 2009, he established Integrated Unit for Mushroom Development for mushroom cultivation and thermal processing of mushroom, baby corn, sweet corn, tomato and other fruits and vegetables. He has provided Minimum Guaranteed Price to farmers for four vegetables i.e. mushroom, baby corn, sweet com and tomato, which have assured Farmers of better remunerations for their crops. Later in 2012, another food processing unit was established by the Cooperative Society. In 2018, cold chain project assisted by Ministry of Food Processing Industries was established. These entire units together provide local employment to me than 150 persons especially women. Now, more than 2000 farmers in his area are associated with him. In 2016, the Cooperative Society has formed two Farmers Producer Organizations (FPO) which are engaged in cultivation of organic crops and export of vegetables, and crop residue management of paddy and sugarcane. The society has also established skill development centre for farmers in mushroom cultivation, apiculture and tractor operation.
Champions Of Change Award, 2022

Agriculture Leadership Award 2021

Padma Shree Award, 2019

AIFA Progressive Farmer Award, 2017

Mahindra Krishi Sammrat Award 2015

IARI Fellow farmer award in February 2014

Progressive Farmer award by Punjab Government in February 2014

Award of Recognition by Directorate of Mushroom Research (ICAR),2014

Awarded for contribution to agriculture by then chief minister And present Prime Minister of India Honourable Sh. Narendra Modi ji during Vibrant Gujarat Summit 2013

State Level Farmer Award by the Chief Minister of Haryana on Kisan Divas, 2012

Udyan Ratan Award, 2012 by Lt. Amit Memorial Foundation in Orrisa

N.G. Ranga Award for diversified agriculture, 2010 by ICAR

Innovative Farmer Award by IARI Pusa in Krishi Mela 2010

Progressive Farmer Award by IARI Pusa in Krishi Mela 2009

Sonipat Rattan Award in January, 2008

Rajiv Gandhi Award in Agriculture State Level in 2007

Ch. Devi Lal Kisan Puruskar, 2003