Chamber India at the 75th anniversary of India-Thailand diplomatic relations
Aug 1, 2022
INDEX 9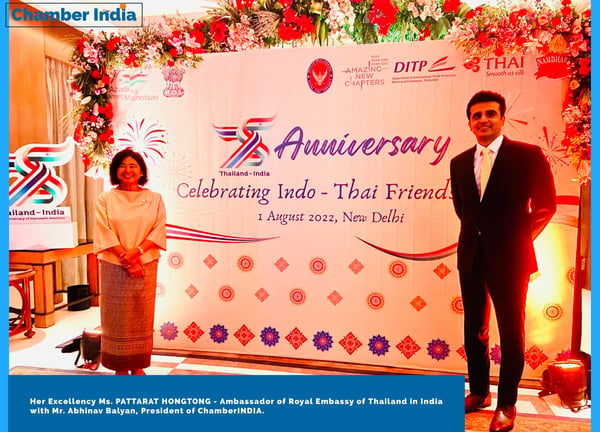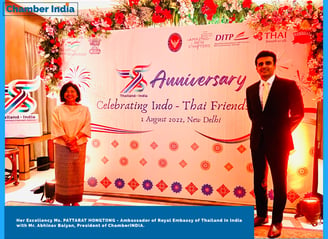 On the 75th anniversary of India-Thailand diplomatic relations, Chamber India President Mr. Abhinav Balyan attended a celebration hosted by the Royal Thai Embassy in New Delhi and met with H.E Ms. Pattarat Hongtong, Ambassador of Thailand to India.
Thailand was one of the first countries to establish diplomatic relations with India in 1947.
Thailand is a key ASEAN member and the second largest economy in Southeast Asia. Thailand's new economic model, including Thailand 4.0 and the recently launched Bio Circular Green economic model for sustainable growth, provide new opportunities for partnership with India.