Meeting with the Hon'ble Minister of State for External Affairs Shri V. Muraleedharan
Nov 03, 2022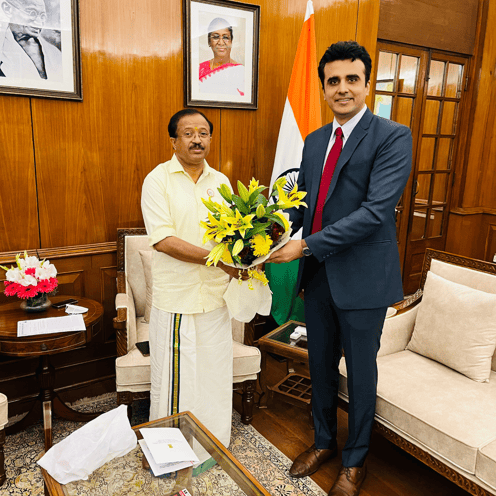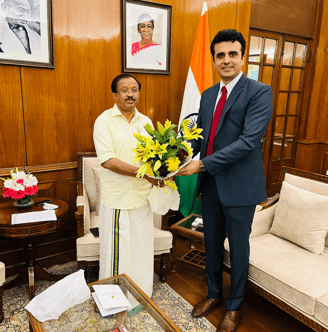 President of Chamber India Mr. Abhinav Balyan had a meeting with Hon'ble Union Minister of State for External Affairs Shri V. Muraleedharan earlier today and discussed India's upcoming G20 presidency and the initiatives planned by the chamber to make India's G20 presidency a grand success.
During the meeting, Mr. Balyan extended an invitation to Shri Muraleedharan to grace Chamber India's upcoming celebration of India's G20 presidency as the Guest of Honour.
Chamber India is a national chamber with global footprint working closely with all the foreign missions present in India. India will be holding the G20 presidency starting December 1, 2022, and Chamber India will play a lead role with respect to various events across the country. Since its inauguration earlier this year by Mr. Amitabh Kant, then CEO of NITI Aayog, Chamber India has been actively working to further strengthen India's foreign relations by serving as a conduit between India and the world.