Meeting with H.E. Mr. Yawo Edem AKPEMADO, chargé d'affaires of High Commission of Togo
Jan 19, 2023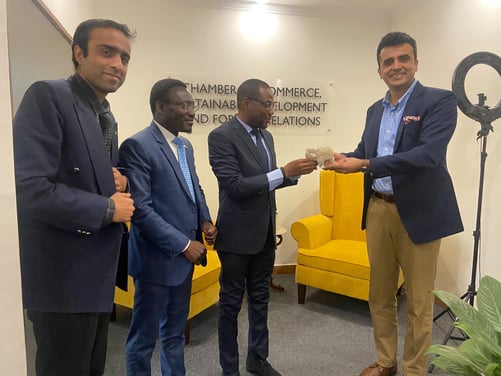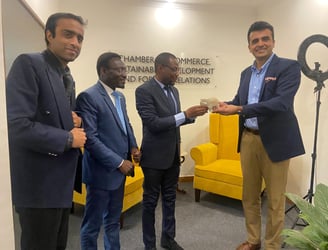 Advancing Chamber India's Africa Connect initiative, President Mr. Abhinav Balyan had a meeting with H.E. Mr. Yawo Edem AKPEMADO, chargé d'affaires of the High Commission of Togo at the chamber's secretariat to explore avenues for collaboration between India and Togo.
Mr. Maza Wiyaou MENDELEI, Attache' of the Mission, and Mr. Bharat Kumar Gera, Administrative Officer of the High Commission were also present during the meeting.
With its stable environment and high potential for growth, Togo is an excellent destination for India investors looking to expand into the West African market.