Meeting with H.E. Mr. Gabriel Sinimbo at the High Commission of Namibia
Feb 08, 2023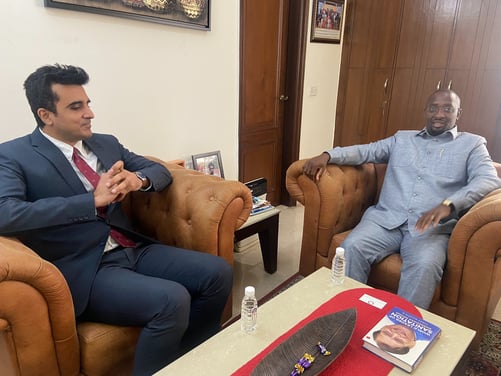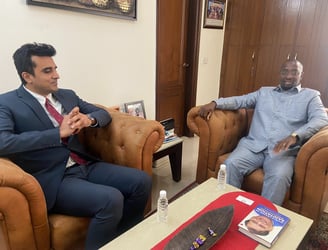 Strengthening India's bond with Africa, President Mr. Abhinav Balyan called on High Commissioner H.E. Mr. Gabriel Sinimbo at the High Commission of Namibia, to explore potential avenues for cooperation in the economic and social development sectors between India and Namibia.
India and Namibia enjoy warm and cordial relations. The Namibian people and leadership view India as a dependable and trusted friend.
Bilateral trade during 2018-19 was US$ 135.92 million with India's exports valued at US$ 82.37 million, while India's imports stood at US$ 53.55 million.
Mining sector is an area of mutual interest. Namibia is rich in uranium, diamonds, copper, phosphates and other minerals. Indian technological prowess in IT, engineering, pharmaceuticals, railways and SMEs is of interest to Namibia. Bilateral cooperation in the energy and agricultural sectors also has good prospects.