Meeting with Ambassador H.E. Mrs. Hayet Talbi EP Bilel at the Embassy of Tunisia
Jan 20, 2023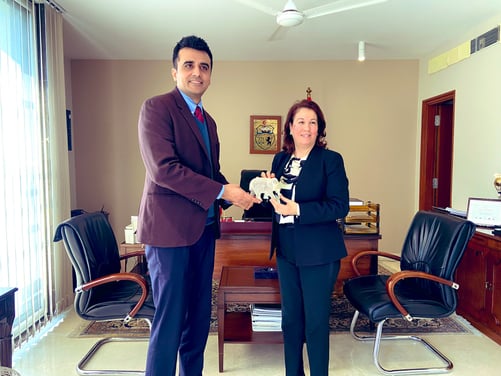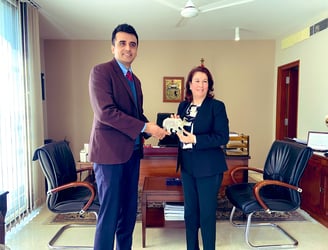 President of Chamber India Mr. Abhinav Balyan called on Ambassador H.E. Mrs. Hayet Talbi EP Bilel at the Embassy of Tunisia to discuss potential areas for collaboration in trade, investment and other sectors between India and Tunisia.
The meeting successfully identified the following avenues for expanding economic cooperation between India and Tunisia:
1) Tourism
2) Automobiles
3) Chemicals
4) Film production
5) Social development
Tunisia, located in North Africa, provides a plethora of opportunities for Indian investors looking to expand their operations internationally. The country's strategic location at the crossroads of Europe, Africa, and the Middle East makes it a valuable gateway for Indian businesses seeking to expand into new markets.
Tunisia also has a high literacy rate resulting in a well-educated and motivated workforce. As a result, it can be an ideal location for Indian firms looking to establish manufacturing or assembly operations in the region.