Meeting to foster India-Chad ties with Ambassador H.E. Mr. Ahmed Soungi
Jan 16, 2023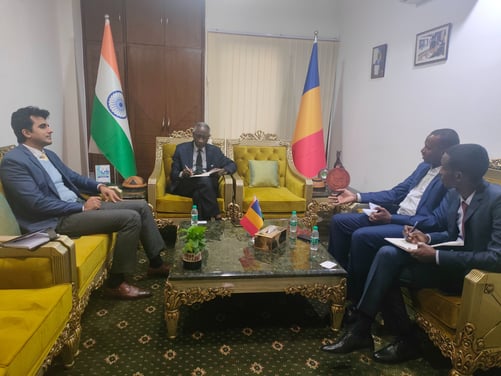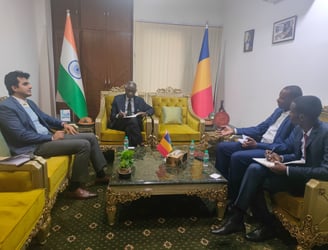 Adding further momentum to Chamber India's Africa Connect initiative, President Mr. Abhinav Balyan called on the Ambassador H.E. Mr. Ahmed Soungi at the Embassy of Chad to explore potential avenues for collaboration between India and Chad.
Chad is a country in North-Central Africa that is rich in natural resources and has a growing economy, making it an excellent opportunity for Indian companies and investors.
Chad's economy is based primarily on its huge oil reserves. The nation has a lot of potential for producing hydroelectric power. These assets offer a solid platform for economic expansion and development, making Chad an attractive destination for companies in the energy sector.