Meeting Mr. Shombi Sharp, Resident Coordinator of UN in India
Mar 01, 2023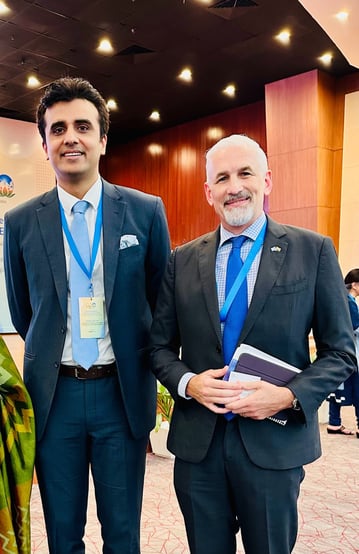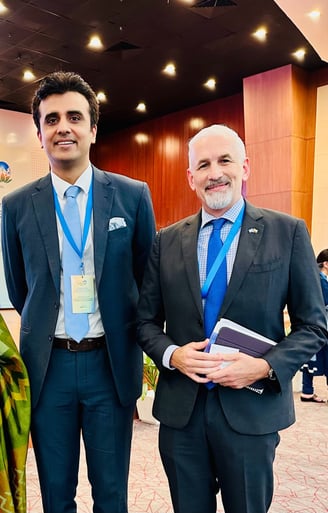 Chamber India commends the efforts of the UN in shaping the global development agenda and fostering a more prosperous world.
President of Chamber India Mr. Abhinav Balyan met with Mr. Shombi Sharp, Resident Coordinator of United Nations in India, on the sidelines of a G20 event in New Delhi.
It is truly remarkable to see the incredible impact the United Nations has had in promoting sustainable development in India. From launching initiatives to improve access to clean water and sanitation, to supporting programs that promote renewable energy and environmental conservation, the UN has been instrumental in driving positive change in the country.
We are grateful for the UN's commitment to working with local partners to identify and address the unique challenges facing India, and for their unwavering dedication to building a better future for all. The UN's efforts have played a crucial role in driving progress towards a more sustainable, equitable, and prosperous India, and we look forward to continuing to collaborate with them in the years to come.