Meeting Ambassador H.E. Mr. Omar Lisandro Castaneda Solares at the Embassy of Guatemala
July 03, 2023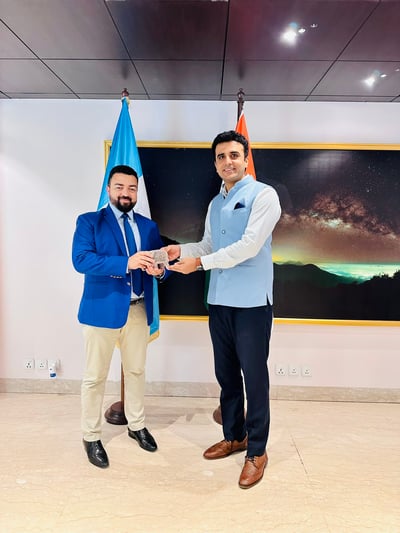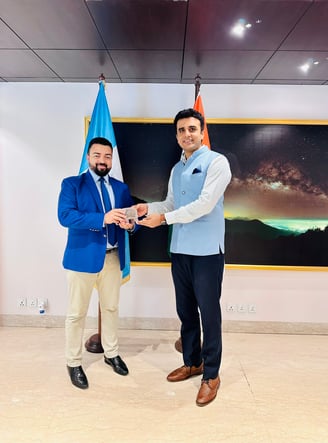 President and CEO of ChamberINDIA Mr. Abhinav Balyan met with Ambassador H.E. Mr. Omar Lisandro Castaneda Solares at the Embassy of Guatemala.
Potential collaboration with the Chamber India -Global South Centre was explored during the meeting. Opportunities for cooperation in the tourism, automobile sector and exports were also discussed.
Ambassador was also informed about the upcoming delegation Chamber India has planned to Latin America and the Caribbean.