Interaction with the President of Ukrainian Chamber of Commerce and Industry
Aug 31, 2023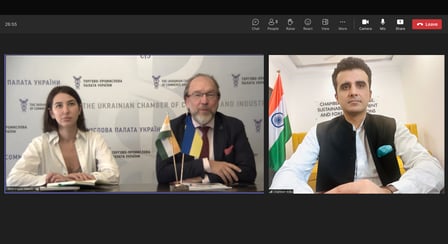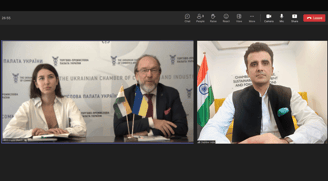 President & CEO of ChamberINDIA Mr. Abhinav Balyan had an interaction with Mr. Gennadiy Chyzhykov, President of the Ukrainian Chamber of Commerce and Industry. This was the first interaction since the meeting in Geneva, where both the chambers agreed to mutual cooperation.
Bilateral trade between India and Ukraine stood at $3.38 billion in 2021-22 ChamberINDIA and Ukrainian CCI is planning a virtual business summit to take our economic cooperation to greater heights.
Main items of export from Ukraine to India are agricultural products, metallurgical products, plastics and polymers, etc. while pharmaceuticals, machinery, chemicals, food products, etc. are the major Indian exports to Ukraine.
ChamberINDIA is going to play a lead role in taking Indian businesses and innovation worldwide, giving greater market to Indian manufacturers and farmers.