How India's foreign relations evolved
BLOGSINDEX 3
Foreign relations are a complex tapestry of interwoven policies and negotiations, often taking place between sovereign states but also involving non-state actors like corporations, chambers of commerce, and international organizations. They seek to create a mutually beneficial relationship with the ultimate goal of establishing peace and security across the globe.
Indian foreign relations have undergone dramatic changes since gaining independence in 1947. Initially, India adopted a policy of non-alignment and sought to forge alliances with countries that could help protect its sovereignty and promote economic growth. The principles of non-alignment were drawn at the Bandung Conference in 1955, and the Non-Aligned Movement was established in 1961 in Belgrade, Yugoslavia through an initiative of the Indian Prime Minister, Yugoslav President, Egyptian President, Ghanaian President, and Indonesian President. The main aim movement was to ensure "the national independence, sovereignty, territorial integrity and security of non-aligned countries" in their "struggle against imperialism, colonialism, neo-colonialism, racism, and all forms of foreign aggression, occupation, domination, interference or hegemony as well as against bloc politics in the polarized world of the Cold War between the pro-Soviet communist countries belonging to the Warsaw Pact, and the pro-American capitalist countries belonging to NATO.
The Cold War ended with the disintegration of the USSR, which ushered in a new era of globalisation, India began to shift its focus towards strengthening ties with other nations through increased trade through a more open market, diplomatic negotiations, and security partnerships. In recent years, Indian foreign policy has embraced groupings such as SAARC (South Asian Association for Regional Cooperation), SCO (Shanghai Cooperation Organisation), and BRICS (Brazil, Russia, India, China, and South Africa), etc. that seek to foster closer economic and social integration. At the same time, India has also looked beyond to further strengthen its presence on the world stage by engaging with key players like the United States, China, Japan, and the European Union.
With 75 years of independence, India is a more confident, economically stronger nation thus today the country practices an "India First" foreign policy. As India assumes the G-20 presidency under the theme "One Earth, One Family, One Future", our Prime Minister Mr. Narendra Modi declared that the Indian presidency will be "inclusive, ambitious, action-oriented". As it looks to cement its role as an emerging superpower, India will continue to pursue an active foreign policy that encompasses both bilateral and multilateral engagement. Moreover, it has developed strategic security partnerships and increased trade with other nations around the world, while also engaging in diplomatic negotiations to further strengthen its presence on the global stage.
Our Minister of External Minister quotes Thiruvalluvar "Wisdom is to live in tune with the mode of the changing world." in his book "The India Way".
As India continues to assert itself as a superpower, it will continue to pursue an active foreign policy that is both pragmatic and multifaceted. Indian voyage of self-discovery involves climbing up in the global power hierarchy while upholding the principles of Panchsheel and Vasudhaiva Kutumbakam.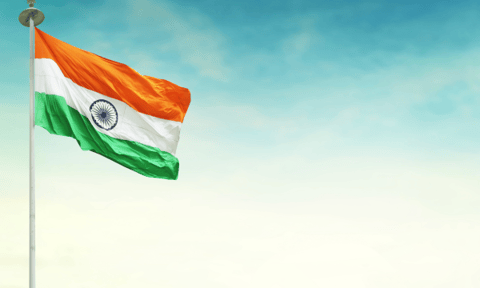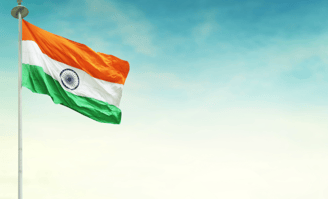 Aryan
My name is Aryan and I'm an 8th-grade student from New Delhi, India. I'm really interested in science and technology, and I love learning about new discoveries and innovations in fields like physics, chemistry, and engineering. In my free time, I like to play video games, read books, and spend time with my family. I'm excited to be contributing to the blog of India's best chamber of commerce – Chamber India.