How can the Chamber of Commerce help Freelancers
BLOGSINDEX 3
Freelancers are individuals who take on independent contracting roles, often in lieu of traditional employment. They have the freedom to work from home or wherever they choose, allowing them to pursue projects that align with their passions and interests. Freelancers also enjoy greater control over their rates and workloads, making it possible for them to adjust both according to their preferences and circumstances. This flexible lifestyle can be very appealing, as it allows freelancers to prioritize their personal goals while still earning money. However, there is no employer or benefits package associated with this type of arrangement, so freelancers must ensure they understand the risks involved before taking on any project.
Role of Freelancers in the Indian economy
Freelancers in India's economy play a pivotal role, contributing greatly to the country's GDP. Their impact is evident from their presence in almost every sector, ranging from content writing to web design and software engineering to consulting. With an estimated 50 million freelancers nationwide, they are increasingly seen as an important part of India's labor market. This shift has been welcomed by many organizations, who benefit from accessing freelance talent on-demand while keeping costs low. By providing these services remotely, freelancers have also enabled businesses to expand their reach into global markets. As technology continues to revolutionize the way we work, freelancers are likely to continue playing a key role in helping India achieve its economic objectives.
How can the Chamber of Commerce aid Freelancers?
The Chamber of Commerce can provide invaluable support to freelancers in India's economy. Through their network, they can open up new opportunities and make it easier for freelancers to market their services both nationally and internationally. They can help organize events such as workshops and seminars, where experienced freelancers could share their knowledge with others who are just getting started. Additionally, the Chamber of Commerce can also advise on business best practices and provide access to resources that can assist freelancers when setting up their operations. Ultimately, this would benefit both parties: freelancers gain practical guidance while businesses have a steady pool of talented professionals available to them.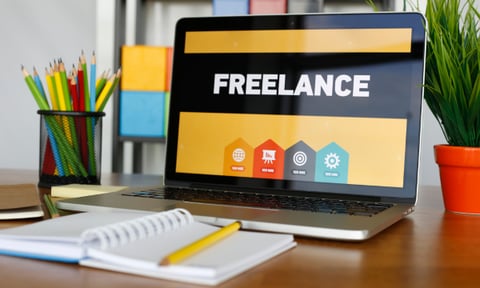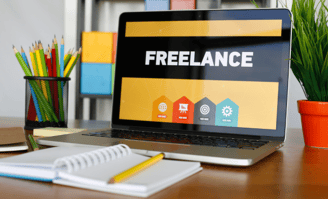 Riya
Hi, my name is Riya and I'm a 7th-grade student at Kanya Vidyalaya. My favorite subject in school is English, and I love writing stories and essays. I'm also really interested in environmental issues and sustainability, and I enjoy learning about ways to help protect our planet. In my free time, I like to read, draw, and play basketball. I'm excited to be sharing my thoughts and ideas on Chamber India's blog and contributing to important conversations about business and commerce in India.