H.E. Ms Alice Cheng, Deputy High Commissioner of Singapore at Chamber India event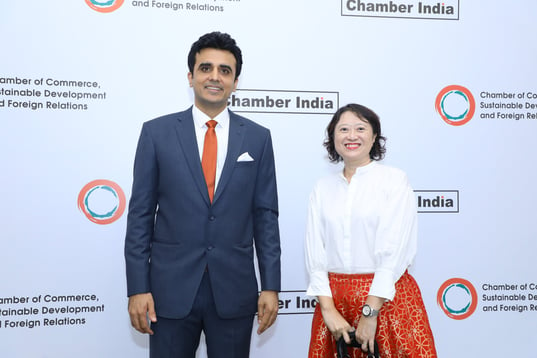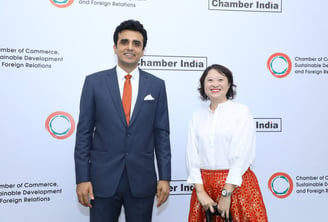 President of Chamber India Mr. Abhinav Balyan met with H.E. Ms Alice Cheng, Deputy High Commissioner of Singapore at an event hosted by the chamber.
India was among the first countries to set up diplomatic relations after the independence of Singapore on 24 August 1965. The close relationship shared by India and Singapore is based on convergence of economic and political interests.
The India-Singapore relationship was elevated to a Strategic Partnership in 2015 during the visit of PM Modi and on the occasion of the 50th anniversary of the establishment of diplomatic relations. PM Modi's official visit in May-June 2018 witnessed over 35 concrete outcomes in the forms of MoUs, agreements and new initiatives.
In the year 2021-22, bilateral trade stood at USD 30.11 billion compared to USD 21.98 billion during 2020-21. Exports to Singapore for the same period Page 9 of 15 stood at USD 11.15 billion vis-à-vis USD 8.7 billion during 2020-21- recording a growth of 28.53%. FDI equity inflows in India from Singapore during 2021-22 stood at USD 15.87 billion. Singapore continued to be the largest source of FDI into India, with FDI inflows of USD 17.42 bn in 2020-21.