H.E. Mr. Vincenzo De Luca, Ambassador of Italy at Chamber India event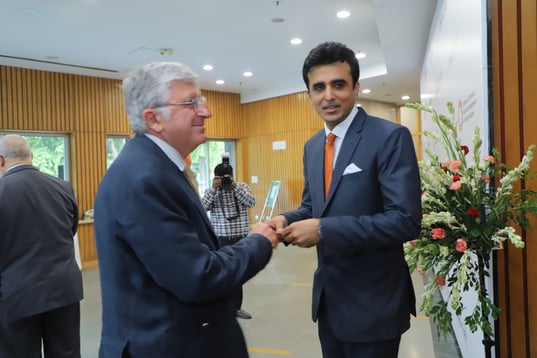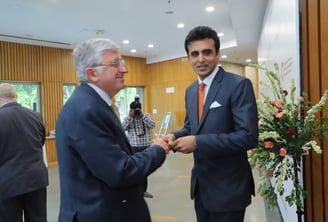 President of Chamber India Mr. Abhinav Balyan met with H.E. Mr. Vincenzo De Luca, Ambassador of Italy at an event hosted by the chamber.
With a bilateral trade of USD 13.229 bn in 2021-22, which is 53.86% increase over the previous financial year. Italy is India's 4th largest trading partner in EU, after Germany, Belgium and the Netherlands. The top items of exports from India to Italy are: organic basic product, clothing, precious metals and other non precious metals, pharmaceuticals, dyes, pigments and yarns, Motor Vehicles & Parts, Refined petroleum Products etc.
Indian companies in Italy are mainly in IT, electronics and engineering sectors. Over 600 large Italian companies are active in India, covering varied sectors such as fashion and garments, textiles and textile machinery, automotive and automotive components, infrastructure, chemicals, energy, confectionery, insurance, etc.
The Indian community in Italy (estimated at 180,000 including PIOs) is the third largest community of Indians in Europe after UK and the Netherlands. According to official Italian data, there are 1.62 lakhs Indian migrants as on Jan 2019 (of which 58.8% are male and 41.2% female), accounting 4.4% of the non-EU citizens and 5th largest foreign community in Italy.