H.E. Mr. Alejandro Simancas Marin, Ambassador of Cuba at Chamber India event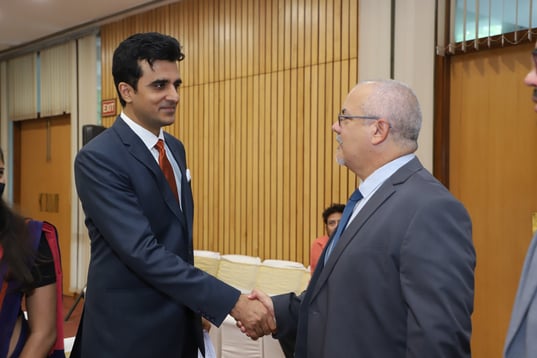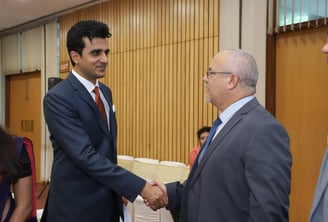 President of Chamber India Mr. Abhinav Balyan met with H.E. Mr. Alejandro Simancas Marin, Ambassador of the Republic of Cuba at an event hosted by the chamber.
India was among the first nations to recognize Cuba following the 1959 Cuban revolution. Hon'ble President Shri Ram Nath Kovind visited Cuba from 21-22 June 2018. This was the first ever visit by the President of India to Cuba. Two MoUs were signed on biotechnology and traditional medicines. President announced India's offer of US$ 75 million LoC for 100 MW solar power project in Cuba.
India's exports to Cuba in FY 2020-2021: $26.57 million
India's imports from Cuba in FY 2020-2021 $69.44 million
The main items of Indian export to Cuba are pharmaceutical products, organic chemicals, plastic products, medical equipment, engineering goods, textile products, metal products, mineral oil products and tools. Imports from Cuba primarily comprise of pharmaceutical and tobacco products.