Greeting Ambassador H.E. Hugo Javier Gobbi at the National Day of the Argentine Republic
May 30, 2023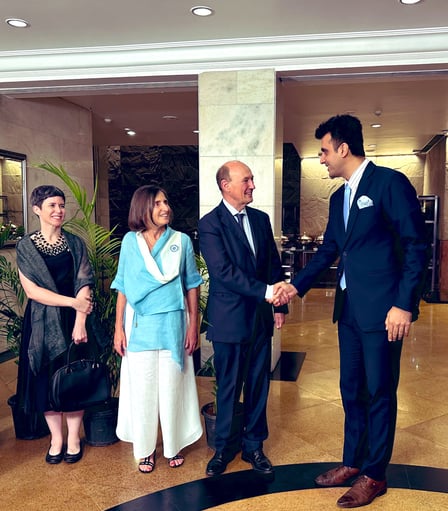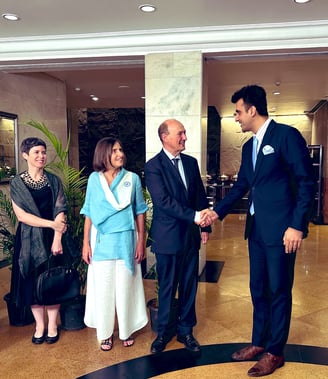 President and CEO of ChamberINDIA Mr. Abhinav Balyan greeted H.E Mr. Hugo Javier Gobbi, Ambassador of the Argentine Republic at the Argentine National Day celebration in New Delhi.
India-Argentina relations were elevated to the level of Strategic Partnership during the State Visit to India of the President of Argentina in February 2019.
The India-Argentina bilateral trade registered a historic peak of USD 5.7 billion in the year 2021, with a growth rate of 72% over 2020, with USD 1.4 billion worth of exports from India to Argentina and USD 4.3 billion worth of imports by India from Argentina. India became 4th largest trading partner of Argentina in 2021. (Source: Argentine official statistical agency, INDEC). As per DGFT, India-Argentina bilateral trade during the fiscal year 2021-22 was USD 5.63 billion (an increase of 70.1% over 2020-21), with India's exports to Argentina valued at USD 1.43 billion registering a growth of 107.3% over exports in 2020- 21 and Argentina's exports to India valued at USD 4.20 billion.