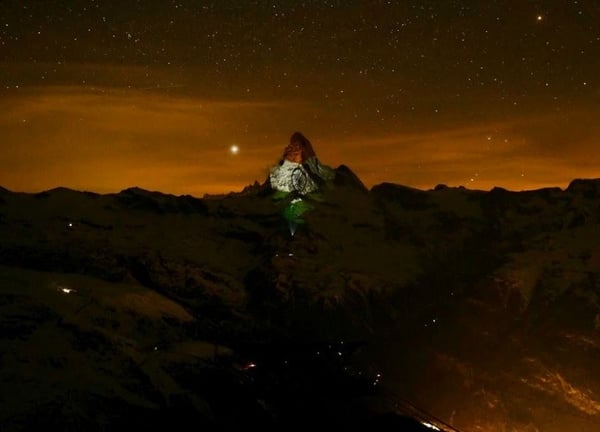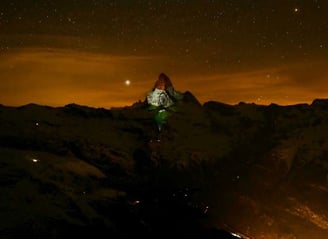 India and Switzerland have had cordial and friendly relations since India's Independence, based on shared values of democracy and rule of law. Switzerland established diplomatic relations with India soon after Independence. A Treaty of Friendship between India and Switzerland was signed at New Delhi on August 14, 1948; one of the first such treaties to be signed by independent India and an important milestone in Indo-Swiss relations.
As per EXIM Bank, India figures, Switzerland was the 11th largest trading partner for India with the total bilateral trade including bullion, amounting to $19263.38 million in 2018-19. As per the Swiss Federal Department of Finance figures, in 2018, India was Switzerland's 8 th largest trading partner with the total bilateral trade including bullion, amounting to $19696 million.
The Indian community in Switzerland comprises of approximately 24,567 Indians including over 7,164 persons of Indian origin. Most of them are professionals in Engineering, IT, pharmaceuticals and paramedical fields.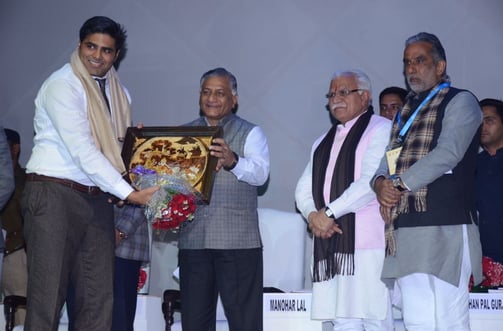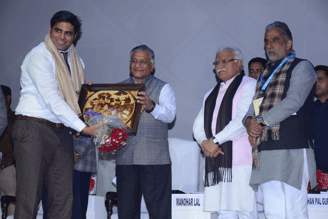 Dr. Naveen Singh Suhag is an entrepreneur based out of Switzerland making his mark at a global level in multiple fields ranging from sports to technological entrepreneurship. His field of interest is Telecommunications, MNO, MVNO, IT and Healthcare start-ups. He is working on a new venture in HealthTech meant to serve the underprivileged society in Indian Subcontinent. His area of work converges on Data Analytics and digitalisation of health records.
An avid sportsman, Dr. Singh has, since his college days, brought laurels in Olympic style wrestling with a unique distinction of representing India as well as Switzerland at international level wrestling competitions.
Having studied at various prestigious institutions like Hansraj College of Delhi University in India & University in Switzerland, Dr. Naveen went on to finish his doctorate degree in Sport Science with research papers published in internationally reputed journals.
In the field of healthcare, his personal experience & exposure to sports injury rehabilitation inspired him to open a unique rehabilitation system. This is put in practice with their debut clinic set up in Montenegro, Europe. Subsequently, a second clinic of the chain by name of "Orthocure" has been initiated in Dubai, UAE with future plans to expand into the rest of the world.
As an entrepreneur, Dr. Singh is currently the Executive Director Global, at Mediquai, Zurich, a unique Swiss start up that aims at facilitating the HNI's from all over the world to come to Switzerland for availing the medical treatment of Swiss standards.
Dr. Singh has been on forefront in harnessing the benefits of Blockchain technology. Along with his team, he has developed "www.inery.io" Blockchain, where he serves as a co-founder and CEO (Chief Executive Officer).
Despite his diverse background in the hardcore global business environment, Dr. Singh's humanitarian side emerges in his association with multiple philanthropic endeavours. He is a Global Ambassador of a Social initiative from Geneva, "OriginUnite", which is responsible for providing nutrients & food supplements to many countries in Africa. Further, Dr. Naveen has founded his own non-profit team known as Stronger India Organisation, which assists socially & economically disadvantaged youngsters to achieve their dreams in India.
He was honoured with the best NRI Businessman award during the 24th Annual Newspaper Association of India National Achievement Awards in 2016. In 2017, he was awarded the Pravasi Haryana Samaan Award for his outstanding achievements in the field of Sports. In recognition of his achievements, he was invited as speaker at the "NAMASTE GENEVA 2019 - A Celebration of Indian Culture" Event at WIPO headquarters in Geneva, in September 2019.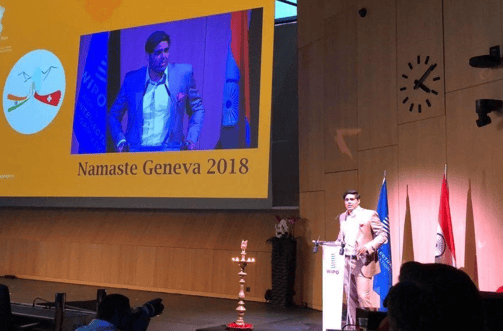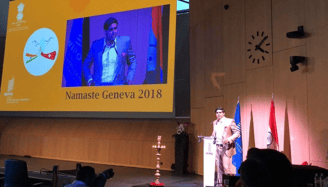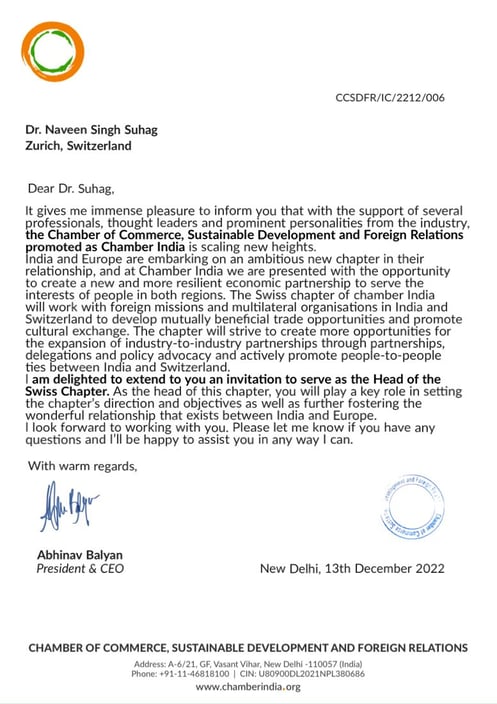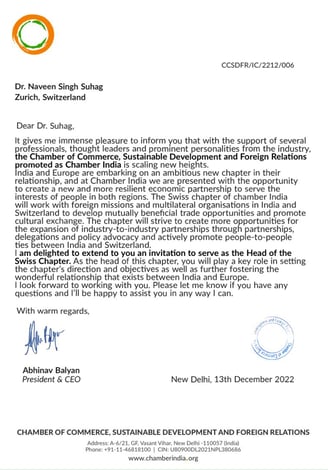 Head of the Swiss Chapter