G20 Event- Building Resilient and Inclusive Economies: The Promise of Digital Public Infra
Mar 01, 2023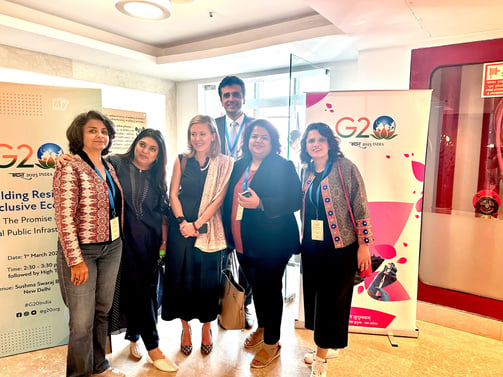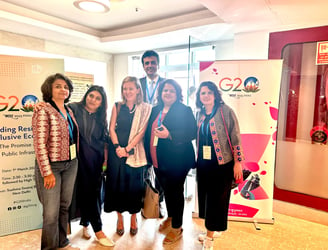 The team of Chamber India participated in a G20 Event "Building Resilient and Inclusive Economies: The Promise of Digital Public Infrastructure" on 1st March 2023.
On the sidelines of the event, President of Chamber India Mr. Abhinav Balyan met Ms. Upasana Taku, Chairperson, Co-Founder and COO of MobiKwik; Ms. Lizzie Chapman, Co-founder & CEO of ZestMoney and Ms.Mabel Chacko, Co-founder & COO of Open Financial Technologies Pvt Ltd.
The event brought together some of the brightest minds in the field to discuss the work done by the fintech sector in building a digital public infrastructure and promoting economic growth, enhancing public services and improving social equity.
Fintech has become a game-changer when it comes to promoting inclusion. Traditional financial institutions have often ignored low-income individuals, rural populations, and women from their services, making it challenging for them to access financial products and services. However, fintech companies have stepped in to bridge this gap, providing affordable and accessible financial services to those who were previously excluded. Fintech solutions such as mobile banking, digital payments, and peer-to-peer lending have made it possible for people to access financial services easily, irrespective of their location, gender or social status.
Many fintech companies offer educational resources and tools that help individuals make informed decisions about their finances. This, in turn, helps to improve financial literacy, reduce the digital divide, and promote economic growth. By providing access to financial products and services, fintech has the potential to lift people out of poverty, promote entrepreneurship, and create more inclusive and resilient economies.