Forging India-Colombia bond with H.E. Alejandra Rodriguez, Charge d'Affaires of Colombia
Mar 10, 2023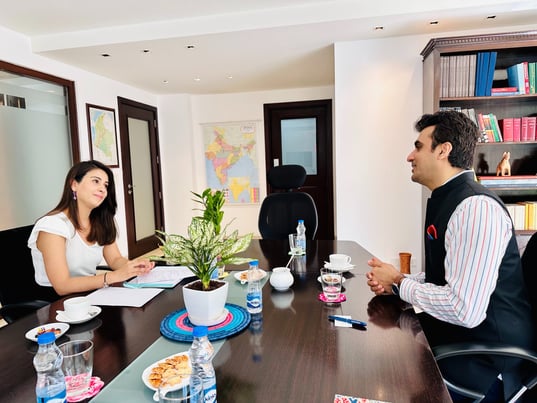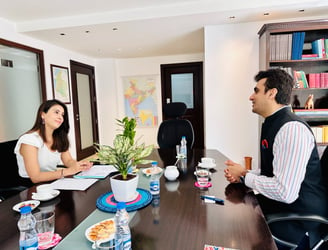 With the aim of deepening economic ties and forging stronger links between India and South America, President Mr. Abhinav Balyan met with H.E. Alejandra Rodriguez, charge d'affaires of the Embassy of Colombia.
One of the key points of discussion was the potential collaboration with industry associations in Colombia. By working together, India and Colombia could share knowledge and expertise, learn from each other's successes and challenges, and develop innovative solutions to common problems.
Another area of focus was the existing cooperation between India and Colombia in the fields of IT. By sharing knowledge and best practices, India and Colombia can further strengthen their cooperation in this field and explore new opportunities for growth and development.
India has been importing significant quantities of Avocados and Palm Oil from Colombia. Discussions included ways to further increase the agricultural trade and explored new avenues for cooperation in the agriculture sector.
H.E. Alejandra Rodriguez presented Mr. Abhinav Balyan with a painting of renowned Colombian artist Laura Ortiz "Soma Difusa", who recently painted murals at Vasant Vihar metro station. This gesture of goodwill & friendship serves as a reminder of the rich India-Colombia cultural heritage.
Her Excellency also showed paintings by a Colombian Artist, who beautifully created photos of Nagaland, Hampi and Rajasthan.
Chamber India looks forward to working with the Embassy of Colombia to foster collaborations between artists of both nations.