Exploring Economic Cooperation with H.E. Arunkoemar Hardien, Amb. of Suriname
Mar 10, 2023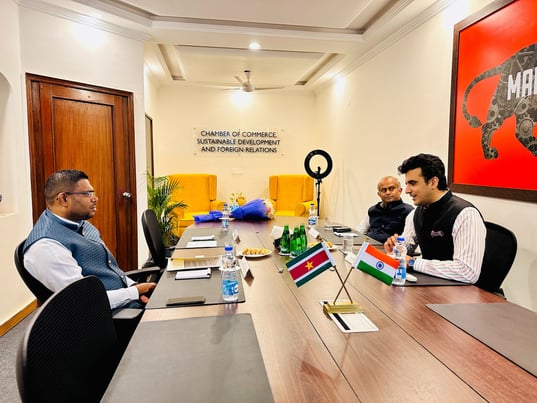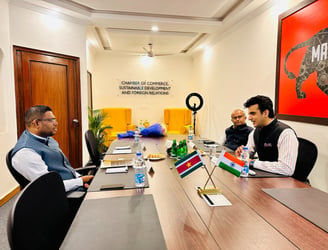 Strengthening commercial ties and exploring avenues of collaboration between India and South America, President Mr. Abhinav Balyan met with H.E. Arunkoemar Hardien, Ambassador of Suriname.

One of the key areas of discussion was trade and investment. Discussions included leveraging India's technical expertise and Suriname's natural resources through industry partnerships, joint ventures and knowledge sharing to foster bilateral trade.

Another area of discussion was the recent oil discovery in Suriname. It was acknowledged that this discovery presents an excellent opportunity for Indian oil companies to pursue oil exploration in Suriname.

Besides trade and investment, the meeting also emphasized the importance of cultural exchange between India and Suriname. Ways of further strengthening of India-Suriname friendship through greater people-to-people connect were explored during the meeting.

We are soon going to complete 150 years of arrival of Indian diaspora to Suriname. Indian diaspora constitutes 27% of Suriname's population. Chamber India has proposed an event to commemorate this occasion.