Exploring cooperation with the Ambassador of Zimbabwe H.E. Dr. Godfrey Majoni Chipare
Jan 18, 2023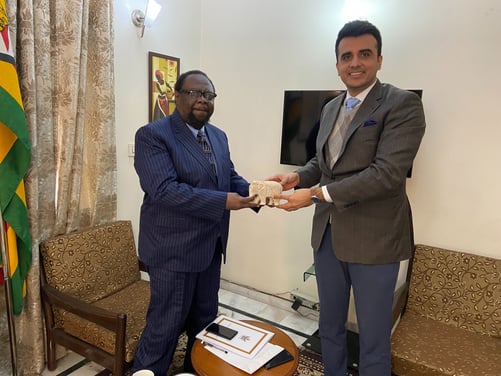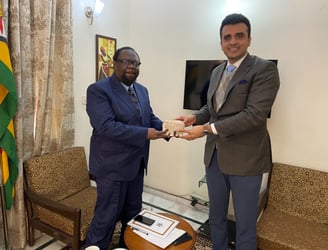 Adding impetus to Chamber India's Africa Connect initiative, President Mr. Abhinav Balyan called on the Ambassador H.E. Dr. Godfrey Majoni Chipare, at the Embassy of Zimbabwe to explore potential avenues for collaboration between India and Zimbabwe.
Zimbabwe provides plenty of opportunity for those willing to take advantage of its growing economy and diverse natural resources. India and Zimbabwe have a strong and long-standing relationship with significant economic and trade potential.
The mining sector is one of the key areas where Indian companies and investors can benefit from the relationship. Zimbabwe is abundant in mineral resources such as gold, diamonds and platinum. Another sector in which Indian firms can benefit is agriculture. Zimbabwe's favourable climate and fertile land make it ideal for growing crops such as tobacco and cotton. In addition to these traditional sectors, Zimbabwe offers good potential to Indian investors looking to expand into Africa due to its growing number of tech startups.