Exploring cooperation with Mr. Musab Ismail, First Secretary of the Embassy of Sudan
Mar 07, 2023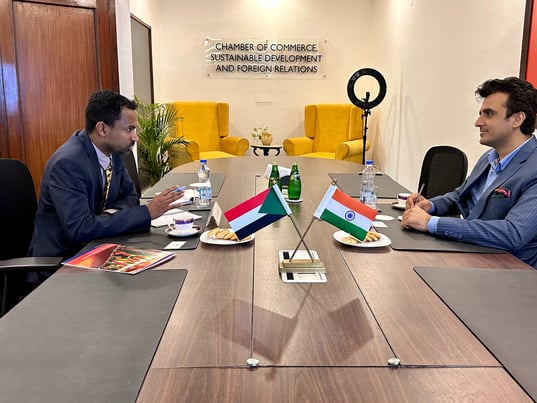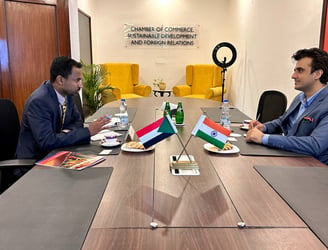 Paving way for increased economic cooperation and growth between India and Africa, President Mr. Abhinav Balyan had a meeting with Mr. Musab Ismail, First Secretary of the Embassy of Sudan, at the chamber's secretariat.

One of the main topics of discussion was on enhancing the bilateral trade between India and Sudan. Identification new sectors for trade, expanding trade basket and reducing trade barriers were discussed.

Sudan has several ports that have the potential to become major trading hubs and India could play a significant role in developing these ports. Potential collaborations with Sudan's port infrastructure to enhance connectivity and promote bilateral trade were discussed.

India has a robust maritime sector and could provide valuable support to Sudan in terms of training, capacity building and sharing best practices. The discussion touched upon the possibility of setting up maritime boards to facilitate better coordination between India and Sudan.

Agriculture was also a key topic of discussion, given Sudan's vast arable land and India's expertise in agriculture. Exchange of expertise and knowledge-sharing in the areas of crop production, water management and agri-mechanization was discussed.