Exploring cooperation with H.E. Mr. Ahmed Ali Dahir, Ambassador of Somalia
Feb 23, 2023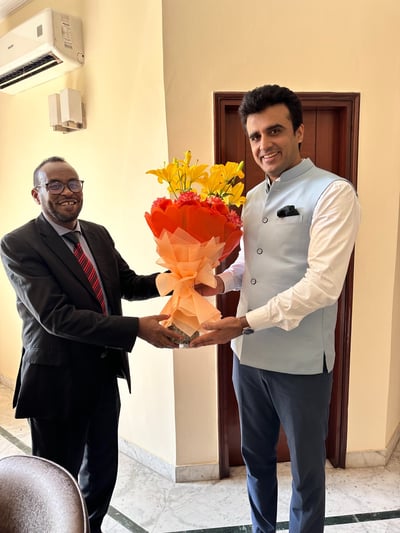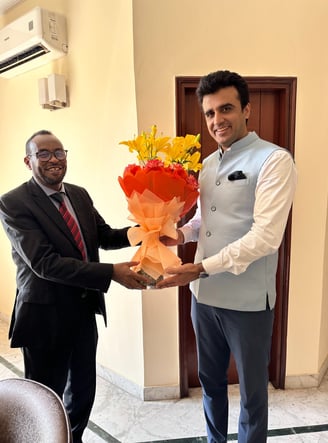 Reaffirming the strong bonds of friendship that exist between India and Africa, President Mr.Abhinav Balyan called on the Ambassador H.E. Mr. Ahmed Ali Dahir at the Embassy of Somalia to discuss opportunities for expanding trade and investment ties between India and Somalia.
The discussions were marked by a shared commitment to building bridges and promoting greater people-to-people connect.
Increased investment and collaboration in the export of machinery and tractors, including the sharing of technical expertise and Joint Ventures were discussed.
The vast coastline of Somalia offers immense potential for joint maritime operations. The meeting also highlighted the potential for collaboration in the mining sector, through development of new mining projects and sharing of technical expertise.
Somalia's year-round sunshine is a valuable resource that can be harnessed to drive economic growth and development in the country. This presents a promising avenue for Indian companies in the renewable energy sector to leverage their expertise and address the country's energy needs.
Besides discussions on renewable energy, the need for sustained investments in vocational training, drinking water and sanitation was also emphasized during the meeting.