Ambassador of El Salvador H.E Guillermo Rubio Funes at the Chamber Secretariat
Oct 4, 2022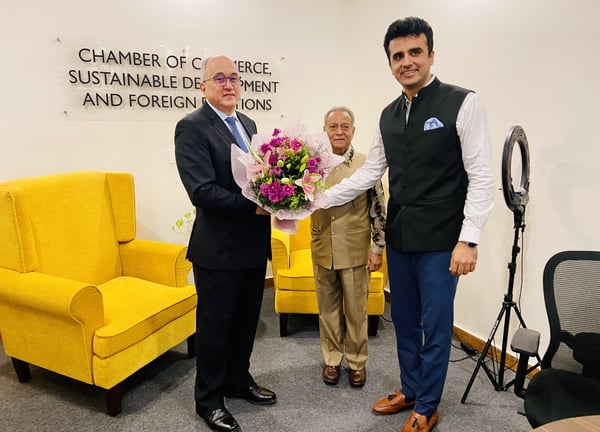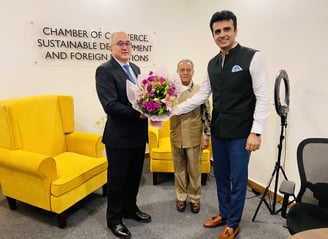 Chamber India hosted H.E Guillermo Rubio Funes, the Ambassador of El Salvador to India, at the Chamber's Secretariat on 4th October 2022, to discuss various opportunities, avenues and platforms for collaboration between India and El Salvador.
The meeting focused on promoting tourism, trade and cultural exchange between India and El Salvador and was attended by industry leaders, senior government officials and other prominent people.
President Mr. Abhinav Balyan presented the Ambassador with the book Modi@20: Dreams Meet Delivery and a painting in memory of Manjula, an Indian elephant who made El Salvador her home in 1955. Manjula was El Salvador's first elephant and a day of mourning was declared on her death.