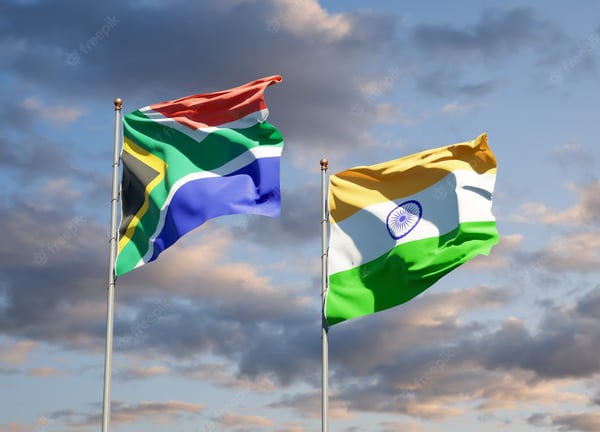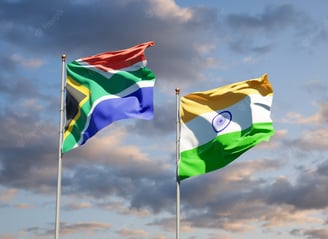 India's links with the struggle for freedom and justice in South Africa date back to the period during which Mahatma Gandhi started his Satyagraha movement in South Africa over a century ago.
Commercial relations have flourished since the establishment of diplomatic relations in 1993. There is substantial potential for trade growth between the two countries. Exports from India to South Africa include vehicles and components thereof, transport equipment, drugs and pharmaceuticals, engineering goods, footwear, dyes and intermediates, chemicals, textiles, rice, gems and jewellery, etc. Imports from South Africa to India include gold, steam coal, copper ores & concentrates, phosphoric acid, manganese ore, aluminum ingots & other minerals.
The South African Indian origin community numbers around 1.6 million and constitutes about 3% of South Africa's total population. Africans of Indian origin are well-represented in Government, business, media, legal and other professions.