Deepening India-Brazil ties with Ms. Carolina Mye Saito, Secretary, Embassy of Brazil
Feb 25, 2023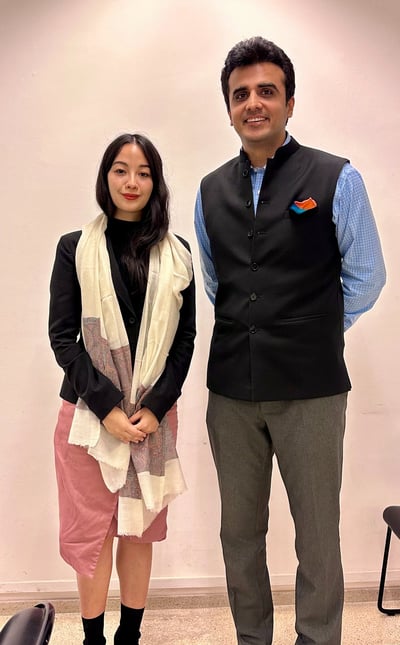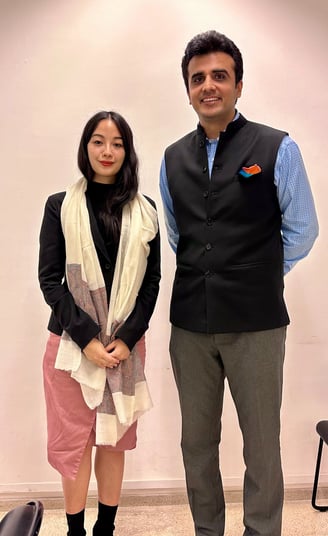 Further deepening India's engagement with the Global South, President Mr. Abhinav Balyan called on Ms. Carolina Mye Saito, Secretary and Head of the Science, Technology, Innovation Energy and Environment Section, at the Embassy of Brazil, New Delhi
Hon'ble PM Shri Narendra Modi recently rolled out E20 petrol in India ahead of its planned rollout. Brazil is one of the world's largest producers of sugarcane based ethanol. Collaborative initiatives aimed at promoting the research & development of biofuels were discussed.
Establishment of Centre of Excellences in university campuses to promote joint research initiatives and foster collaboration between academia and industry was also discussed. Discussions also included potential collaborations with various incoming delegations from Brazil.
India is one of the largest agricultural producers in the world. Brazil with its vast agricultural resources has also emerged as a global leader in agribusiness. Opportunities for joint ventures & technology transfer in the areas of agri-mechanization was also explored.
India with its vast solar potential has emerged as a leader in the global renewable energy market. Brazil with its abundant hydro resources is a major player in the sector as well. Collaborations to accelerate the transition towards a low-carbon future was also explored.
Potential collaborations between India and Brazil's startup ecosystem for fostering innovation and developing new technologies was also explored during the discussions.