Celebration of the 63rd anniversary of the Independence of the Togolese Republic
Apr 28, 2023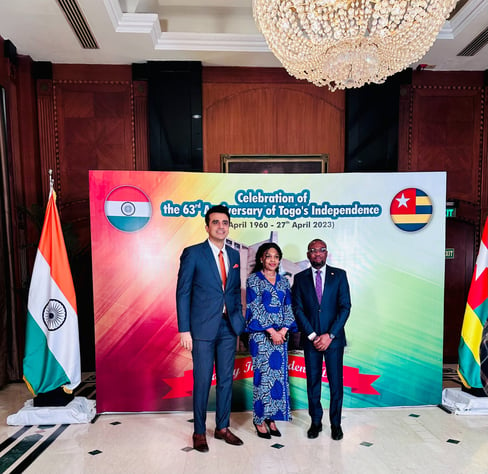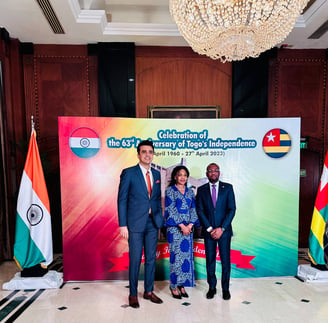 Chamber India joins the Togolese Republic in celebrating the 63rd anniversary of their Independence.
In Picture: President Mr. Abhinav Balyan greeting H.E. Mr. Yawo Edem AKPEMADO, Head of the Mission at the celebrations hosted by the High Commission of Togo.
India is among the top trading partners of Togo. Togo is one of the beneficiaries of the Duty-Free Trade Preference scheme. Total bilateral trade between India and Togo was $3.747 billion in 2022 (April-September).
India extended a Line of Credit worth $40 million project to support the electrification of 350 villages in Togo through the deployment of solar photovoltaic systems in June 2021.