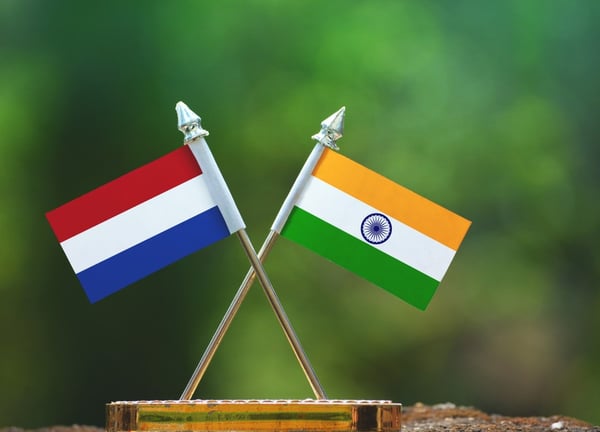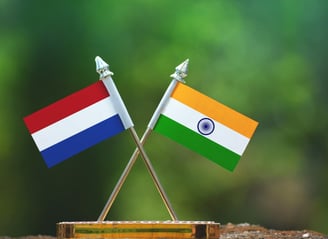 India and the Netherlands established diplomatic relations in 1947. Since then, the two countries have developed strong political, economic & commercial relations, and various sectoral co- operations.
Trade and commercial relations constitute the bedrock of bilateral ties between the two countries. The Netherlands was the third largest investor in India for FY 2019-20 with FDI inflows of USD 6.5 billion. In FY 2019-20, the Netherlands was the fourth largest destination for overseas direct investment (ODI) from India with investments estimated at USD 1.23 billion.
The Netherlands was India's 5th largest trading partner in Europe in FY 2019-20 with a total two-way trade of US$11.75 billion. In FY 2020-21 (April-Dec), bilateral trade stood at US$6.55 billion with Indian exports to the Netherlands at US$4.33 billion and Indian imports from the Netherlands at US$ 2.22 billion.
The Netherlands hosts the second largest Indian Diaspora in Europe and the largest on mainland Europe, including 2,00,000 strong Surinami-Hindustani community of Indian origin. The Netherlands is also home to 48,000 NRIs/PIOs. They are mainly businessmen, knowledge workers, professionals and students.